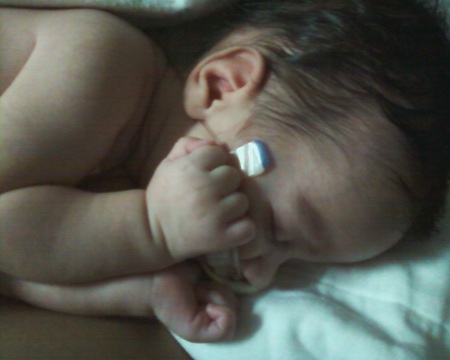 I would like to start this site by writing my first words of Harrison since his celebration. I want to say that while it is sometimes difficult and painful to work on this site and look at all the beautiful pictures of my precious little boy, I am still honored to have had the opportunity to meet him and see him become a baby.
To this day the thought and sight of Harrison inspires me to be a better person. He showed this world how powerful our spirits are and how important each and every one of us are. When I look at his pictures sure I see a sick baby sometimes, but I also see a baby with a purpose of which it is not my place to judge or mourn. I cannot mourn his purpose, but rather I choose to celebrate his purpose and share it with the world.
I miss you everyday Harrison. I love you and thank you for being exactly who you are.
Love,
Dad