Event Details:
A family-friendly benefit concert being held in partnership with Hope From Harrison at Harbourside Place in Jupiter, FL.

Saturday November 7, 2015 from 4:00 p.m. to 8:00 p.m.

VIP tickets are available for $25 per adult and $10 per child age 12 and under and will include rooftop seating and refreshments

All donations and ticket proceeds will go toward the purchase of a much-needed wheelchair accessible van for 18-month-old West Palm Beach resident Kaden Myers, who has Spinal Muscular Atrophy (SMA).
A talented lineup of local acts features American Idol Season 14 contestants and Palm Beach County residents Emily Brooke and Kelley Kime . 
The concert is free. 
VIP tickets are available for $25 per person and will include rooftop seating and refreshments
Download the SMAsh Bash Flyer Here and Help Spread The Word (see flyer below)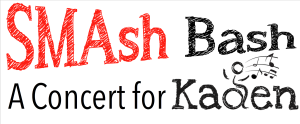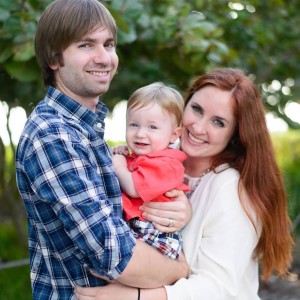 Buy VIP Tickets Now:
$25 per adult

$10 per child age 12 and under

All proceeds go directly to Kaden

Ticket Includes:

VIP Rooftop Seating

Refreshments

Tax Deductible Receipt
At This Time We Can Only Process Adult & Kids Tickets On Separate Transactions. Sorry For The Hassle.
Adult Tickets: $25
Kids Tickets 10 & Under (Refreshments Included)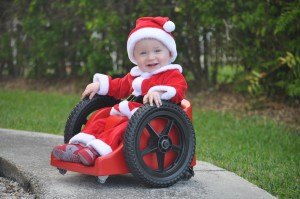 Donate To Kaden's Cure:
Can't make it to the concert? 

Want to donate now? 

Are you a sponsor making a payment?
To make a tax-deductible donation (receipt provided), please click on the button below for secure credit card payment.
THANK YOU!
About Kaden
At the age of seven months, Kaden was diagnosed with SMA Type 2.
Kaden's story can be found at www.kadenscure.org.
SMA currently has no cure, is the number one genetic killer of infants and children, and has many of the same symptoms of ALS but affects one in 6,000 babies. SMA destroys motor neurons controlling voluntary movement and hinders the ability to walk, crawl, sit, roll over, or exhibit head and neck control; in the most serious cases those affected may lose the ability to swallow, smile or even breathe on their own.
SMA has been named "the closest disease to a cure" by the National Institute for Health.

Many believe that a cure and treatment would already exist if there was more awareness about the disease.

You can learn more about SMA at www.curesma.org
Prefer To Mail A Check?
You may write a check made out to Hope From Harrison (a 501c3 organization) and will receive a tax-deductible receipt.
(PLEASE WRITE SMASH BASH IN THE MEMO) and mail it to:
Hope From Harrison
P.O. Box 8861
Jupiter, FL 33468
Thank you for your support!