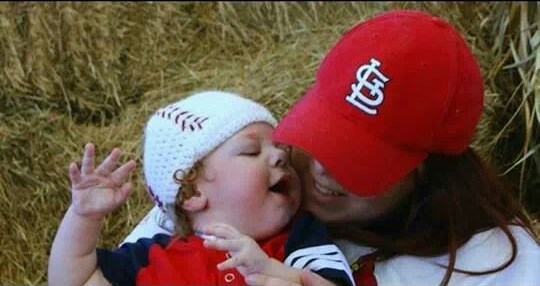 A Note From Gin Blake, Brennen's Mom: Brennen was born on March 7, 2012 at just 26 weeks, weighing only 2lbs 2oz, and measuring 13 inches long. Brennens start into the world was a tough one. Being so prematurely he had suffered severe lung disease and had many respiratory problems. However, that seem to be his only problem at birth, although it was severe, all other organs were healthy. We were finally moving uphill and reaching halfway through our 165 day stay in the NICU, when our world changed and I realized it would never be the same.
Brennen developed a blood clot in the right atrium of his heart. This blood clot showered other blood clots and caused his organs to shut down. No oxygen was being delivered to the brain and sadly his little brain took the biggiest hit. Both of Brennens back lobes of his brain are gone. He now suffers from CVI which is a form of blindless. He has daily seizures which are managable. He is fed through a gtube that was insterted through his belly. Just this past May he received a trached due to his severe respiratory system which comes along with a ventilator and oxygen. Mostly, he is severely developmental delayed. He does not talk, walk, sit, or rollover yet. However, I believe one day he will.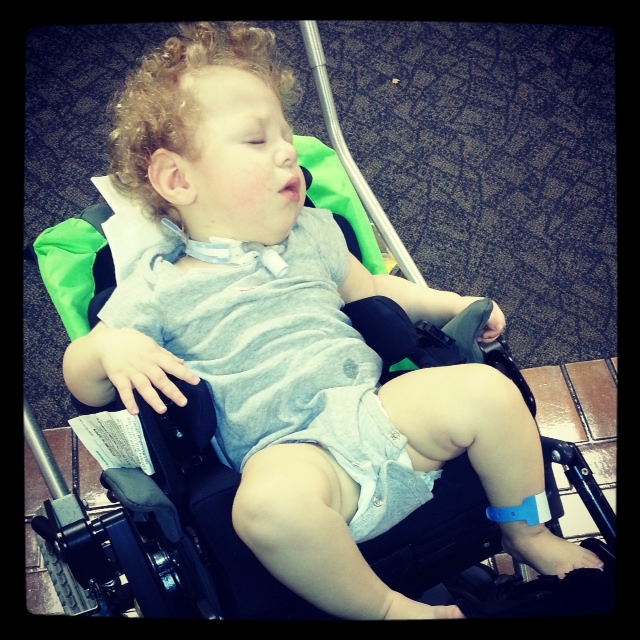 We do physical, occupational, and speech therapy twice a week which are helping him progress. We also have several clinical visits to attend as he has over eight different doctors.
Brennen is twenty months old and out of those twenty months we have spent sixteen of them living out of Shands Hospital in Gainesville FL. This life makes it very hard to make ends meet. Brennens father walked out of our lives before he was even born. So it has always just been Brennen and I. Once we were home being able to go back to work became difficult because of the lack of nursing available in our area. The bills piled up and it wouldn't be long before another trip to the hospital. Lately it seems we are home no longer than three weeks before we are back into the hospital.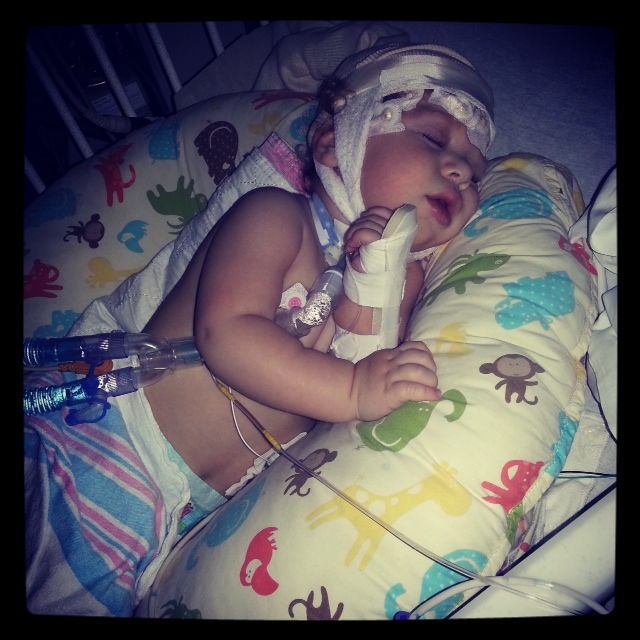 So many of these days seemed to never have a light at the end of them until one day I realized just how many lives Brennen touches. I am his eyes. I am his physical movement. I am his caretaker and mostly I am his comfort. Brennen won't make it to the MLB or be the next president. That wasn't Brennens purpose in life: it was much bigger. What Brennen does for others is beyond anything we can do, he touches lives and moves souls, in a way possible that you know God is right there working through him. His smile and laughter shows all of us, despite what doctors say, he is there. I wish everyone in the world can experience the love he has to share. Everyone tells Brennen how lucky he is to have me but really I am the lucky one, for God, chose me to be Brennens mommy.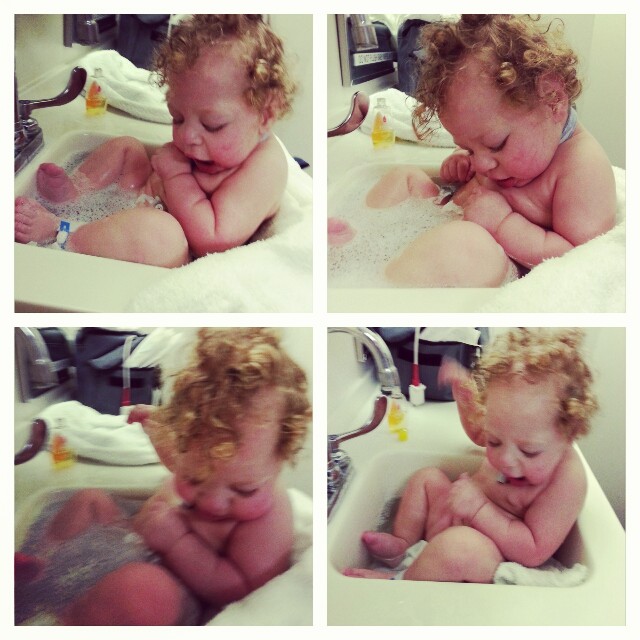 Brennen and I could not be more blessed to have come in contact for Hope for Harrison during the time he received his trach. It was our hardest stay as it changed our lives forever but one of the most rewarding as he no longer suffered. Hope for Harrison has been beyond loving, generous and kind. They help provide a light that is unexplainable to families. Brennen and I thank God everyday for them, and especially to all those who are helping with this event. God Bless.
How To Donate To Brennen:
If you would like to donate and help make sweet Brennen and his wonderful mom Gin's life a little sweeter please click this button:
(all donations will receive a tax deductible receipt)
100% of all donations that are submitted through this button will go directly to help Brennen.
Lots of love to you!