We are happy to announce that Hope From Harrison has once again been invited to volunteer at the SunFest Music Festival.
Last year's event was a tremendous success and we are excited to come together again to help a couple local families. 
Registration Instructions:



 SunFest has created an online registration system. Please follow the steps below to register. 
We have created screen shots for each step of the registration process to help guide you. See below. 
---
REVIEW VOLUNTEER SHIFTS DATES & TIMES
* Please Note That There Are Two Carts So There Are Two Shifts Available For Each Time Slot. Cart 21 and Cart 22
Wednesday April 27th- 5:00-10:30pm

Thursday April 28th- 5:00-10:30pm

Friday April 29th- 5:00-11:30pm

Saturday April 30th- 12:00-5:00pm
Saturday April 30th- 2:00-7:00pm
Saturday April 30th- 5:00-11:30pm

Sunday May 1st- 12:00-5:00pm
Sunday May 1st- 2:00-7:00pm
Sunday May 1st- 5:00-10:30pm

Find the shift(s) that work best for you
REGISTRATION INSTRUCTIONS FROM THE SUNFEST TEAM:
(screen shots below these instructions) 
It's time to sign up for your shifts at SunFest 2016!
o   Add the password " 16hopesf" at the top of the page.
o   The Johnny- Hope From Harrison bar should now appear.
o   Check the left box for the desired shift(s).
o   Complete the requested information fields at the bottom of the page.
o   Click the "Sign Up To Volunteer" button.
Please pay close attention when signing up to avoid scheduling conflicting shifts. 
Thank you for your hard work and dedication. We look forward to seeing you at SunFest 2016!
–          Team SunFest
---
*If you have any questions please don't hesitate to

Contact Us
Thank You!
Screen Shots For Registration Process: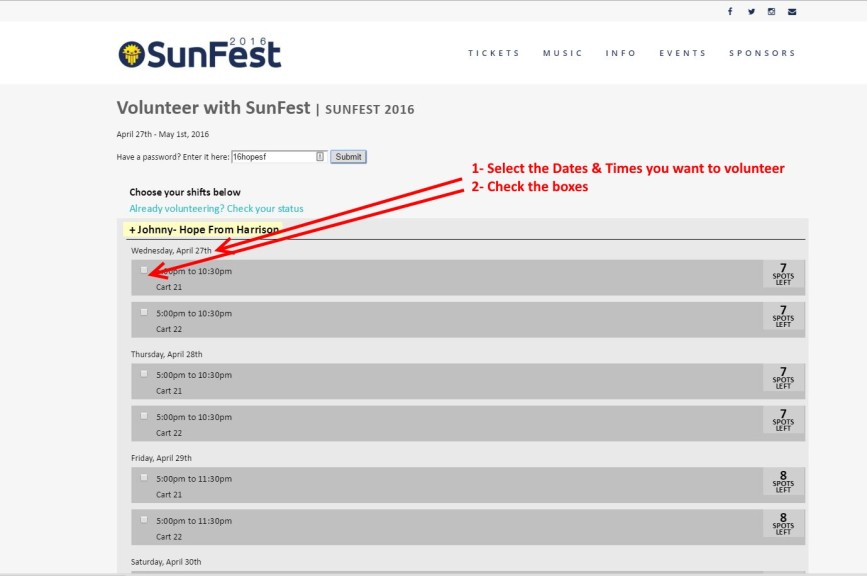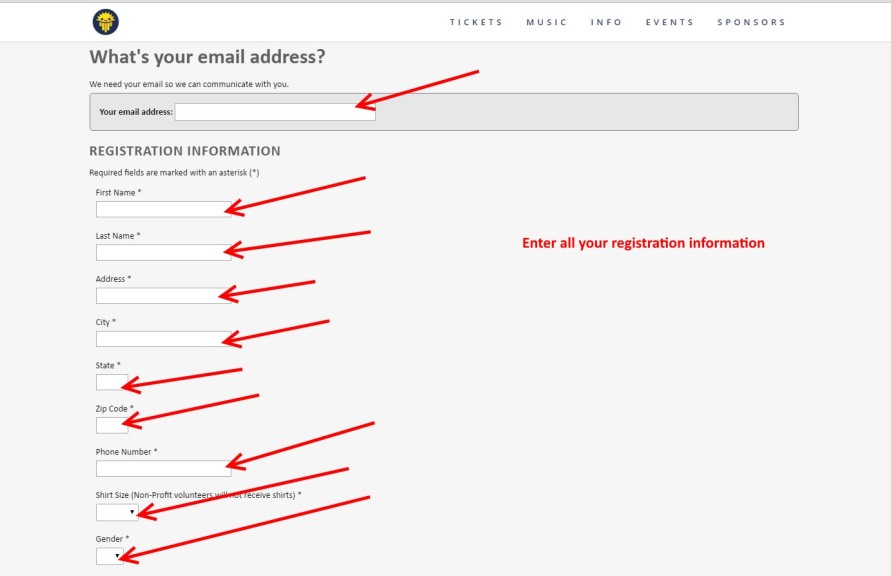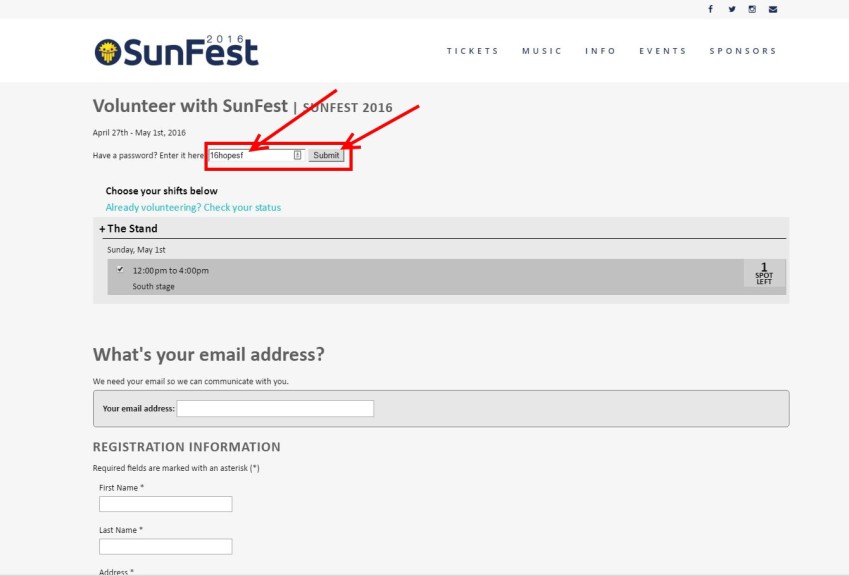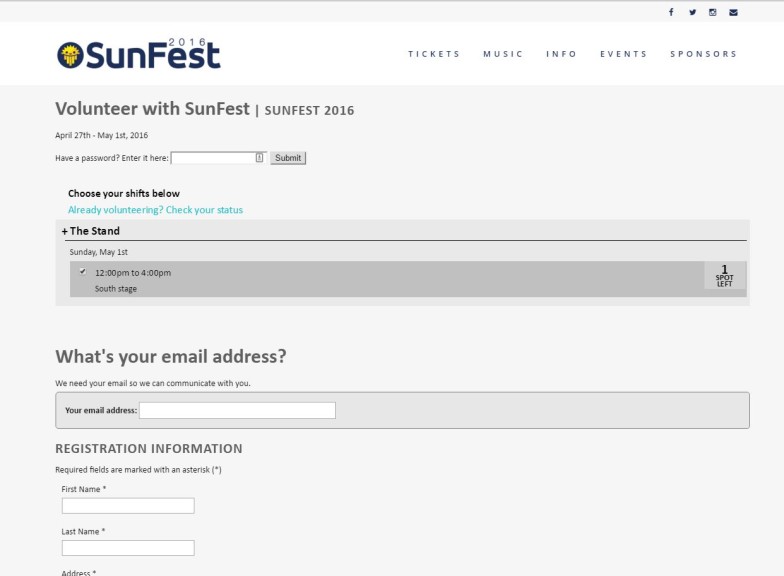 Oh! By The Way! You Are Awesome!!!!!