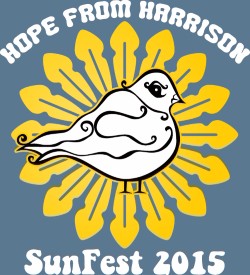 Thank you for volunteering here are the details you will need to check in and find our location. Should you have any questions contact Matt Hudson 561.319.247 or Melissa Hudson 561.319.7700.
We look forward to seeing you at Sunfest 2015!
Parking:
Unfortunately parking is not provided for non-profit volunteers.
You will have two options for parking:
1- Find a spot on the street and pay the meter. Depending on your shift you may have to pay the meter twice, so keep and eye on that.
2- Pay to park in a parkting deck. The parkting decks close to Sunfest will charge $20. The cheaper alternative is to park in the City Place deck and walk 4-5 blocks to the enterance on Evernia & Flagler. (See map below)
Please allow time for parking and walk time.
 Directions: 
Coming From I-95
Take Okeechobee Exit East
Turn Left (North) On Quadrille Blvd
Take a Right (East) On Evernia St
Go To Dead End At Flagler Drive
You will see the check in booth
Once you are checked in follow Flagler Drive north to the main Ford stage where we will have one beer cart on the street and one cart at the sound board.
Below are the two maps for reference: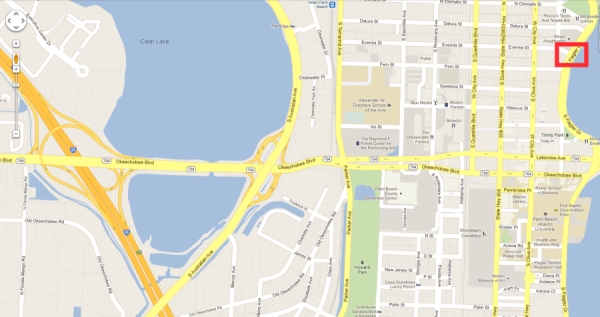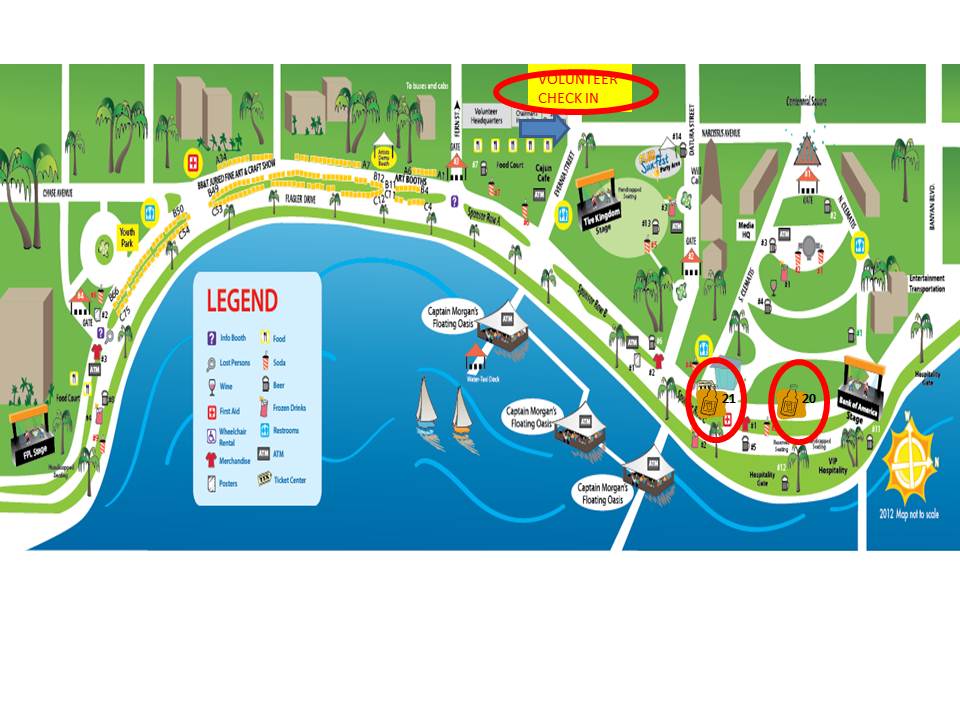 Miscellaneous Details: 
Sunscreen– You may want to wear sunscreen if you are working the 12:00 shifts on Saturday and Sunday. They typically have a vendor who hands out samples and we will try to keep some at the carts.
Food & Water– We will be providing water and snacks at the beer carts for all volunteers.
Clothing– We will have a new t-shirt for you to wear and keep. Dress comfortably and wear good shoes for standing.