In this episode we talk about our daughter's first birthday and the joy and color she shines on our family.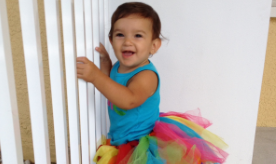 Having a baby after losing a child was a terrifying decision.  It took many years and major courage.  We had no way to know if what happened with Harrison could happen again.  Harper is our sunshine, our rainbow, our light.
"Here Comes the Sun and I say, it's all right!"  George Harrison
Please Help By Commenting & Sharing
Take a minute to listen to this introduction. Please share this post and leave a comment below. Your engagment and sharing will allow Hope From Harrison to reach more people, grow and do more good for those who needs a little love.
For future updates please subsribe to the Hope From Harrison podcast and if you would like to help us make a difference then please leave a 5 star review for us in iTunes.