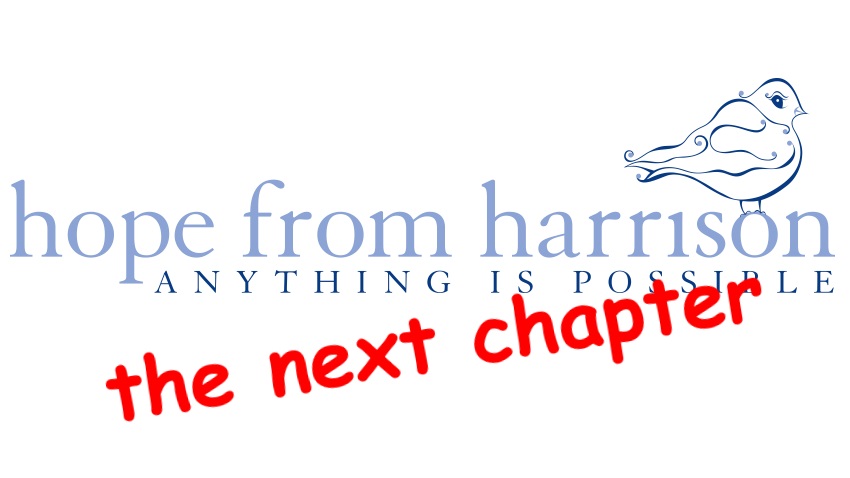 As I write these words I am realizing how time and circumstance has nibbled at the intensity of my focus on and commitment to Hope From Harrison. After the rain finished pouring on HopeFest 2015 I was busted. Financially the event was a disaster. Emotionally it was about the same. I'm not going to go deep into the effects of that experience but I will say I knew that for my sanity and the well being of my family I had to shift and focus on something different for a while.
So for the past year Melissa and I have been doing the career and family thing. Counting our blessing as we get to watch these two amazing kiddos grow up, engage as siblings and blossom into funny, loving creatures. Melissa entered a new profession at the Jewish Community Center in Palm Beach Gardens and I continued my career as a landscape designer and contractor. 2016 was a good year but as the fall came around I began to feel an itch to get back to Hope From Harrison and continue my commitment to making the world a better place because Harrison lived in it.
Having swung for the fences with HopeFest and struck out I did not have the energy or willingness to pick up where we left off and at the same time I knew that I was still committed to using music as our vehicle to make a difference.
So for a while we batted around the idea of hosting a small monthly, or quarterly, outdoor mini festival in Jupiter Farms, but it never felt right. It felt like too big of leap from our dormant state.
What I really needed was a free venue we could use on a Saturday night where we could have a local band play, enjoy food and drinks and host a few fun raising activities. Something easy, simple and with low overhead.
After thinking about if for a week or so I thought of my friend and loyal Hope From Harrison supporter Ryan, owner of JJ Mugs in Abacoa. They have a private upstairs area that would be perfect for this type of event. After a phone call and a quick meeting it was done.
From March – April we have committed to hosting one night of live music upstairs at JJ Muggs where we will revive the love and compassion that is Hope from Harrison. If all goes well we will be able to push forward with our mission to help local families who have children with critical medical needs.
Our first event is this Saturday March 11th at 8:00 pm. Matt Beck from Brotherly Love Productions booked a three piece acoustic band Fat Mannequin to play. These guys are super talented and it looks to be a great evening of live music, fun and Hope From Harrison love.
Our goal is to get 75 people to join us for the evening. If you can make please bring a friend. If you cannot please invite your friends.
Lots of Love!
Matt Hudson