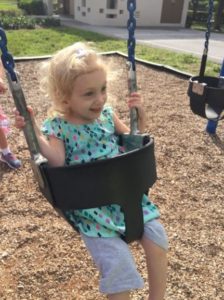 In this podcast I spoke to Bridgette Ludden, Stella's mom, and she shared Stealla's story and an update on where they are today. As you can imagine these conversations are not always the easiest so I send out a huge thank you for Bridgette for being willing to open up and share.
You can listen to our conversation on the player below.
If you would like to donate to Stella please Click Here to make your secure tax deductible donation.
Lots of love to you!
Donation Link To Support Stella Rose: 
To make a secure donation to support Stella Rose please click the link below. All donations are 100% tax deductible and you will be provided an official tax deductible receipt for your donation. Thank You!