The following are directions and check in instructions for all Hope From Harrison volunteers. 
Coming From I-95
Take Okeechobee Exit East

Turn Left (North) On Quadrille Blvd

Take a Right (East) On Evernia St

Go To Dead End At Flagler Drive

You will see the check in booth on the left.

*

*****IMPORTANT NOTE*********** We are not at the same location as previous years. 

After checking in go to Flagler Drive and look for the Hope From Harrison beer tent in the MIDDLE of Flagler Drive next to Tire Kingdom Stage (Meyer Amphitheater).
*PARKING- There is no designated parking areas. There are pay lots and street parking.
Please allow time for parking and walk time.
Below is a map for reference to check in: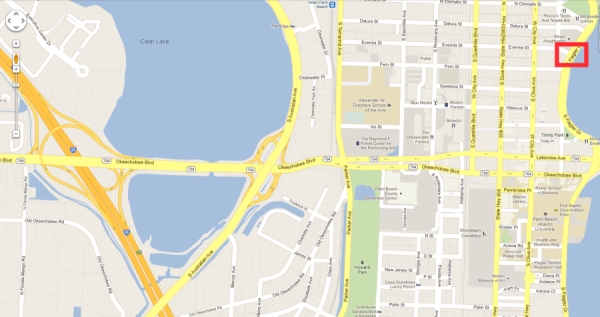 Additional Information: 
Non-profit Volunteer Check-in
There will be a tent and table set up at Evernia Street & Narcissus (same as years past) for volunteer check-in. Please arrive early, allowing plenty of time for parking. Please have state issued ID ready to present for check-in. There will be three binders for Tiki/Bar, Beer Cart, and Beer Truck locations. To speed check-in processes, please be sure your volunteers know which location they are scheduled to work. Any day of changes must be communicated to a committee Chair.
Hours
Volunteer Check-in hours will be as follows:
• Wednesday – Friday: 3 PM to 6 PM
• Saturday & Sunday: 10 AM to 5:30 PM
Parking
SunFest does NOT provide parking for non-profit volunteers. It is recommended that your volunteers car-pool if possible. Information regarding parking is available on the SunFest Website at the following link: http://www.sunfest.com/travel/parking. Parking information is also available on the Official SunFest Mobile App (available for iOS and Android).
What to Wear/Bring to SunFest (for volunteers)
Be sure to wear a group t-shirt, comfortable shorts/pants/skirt, and comfortable footwear – you will be on your feet for extended periods of time. If you get cold with a stiff breeze, you may want to bring a light jacket. If you don't like getting wet, a rain jacket/poncho is advisable. Also, please be sure and bring flashlights to help with checking IDs after the sun goes down.
Security & FAQs
You are permitted to bring a bag – it must be 12x12x6 and it may be subject to search. Please see information at the following link: http://www.sunfest.com/faqs and http://www.sunfest.com/info/allowed